If you follow along on social media, you probably know that Mr.CheatDayEats and I have a pretty defined routine when we are not out at restaurants or filming content. I've really enjoyed sharing more with my audiences about the importance of still maintaining a healthy lifestyle while not having to miss out on your favorite foods.
Typically a normal day for us is protein powder and oatmeal for breakfast, salad for lunch, and then usually the majority of our calories are consumed for dinner & after dinner snack(s).
I get a lot of DM's and inquiries about what I eat and figured why not share some of it on my blog.
Mary's Gone Crackers is one snack that Mr.CheatDayEats and I would highly recommend.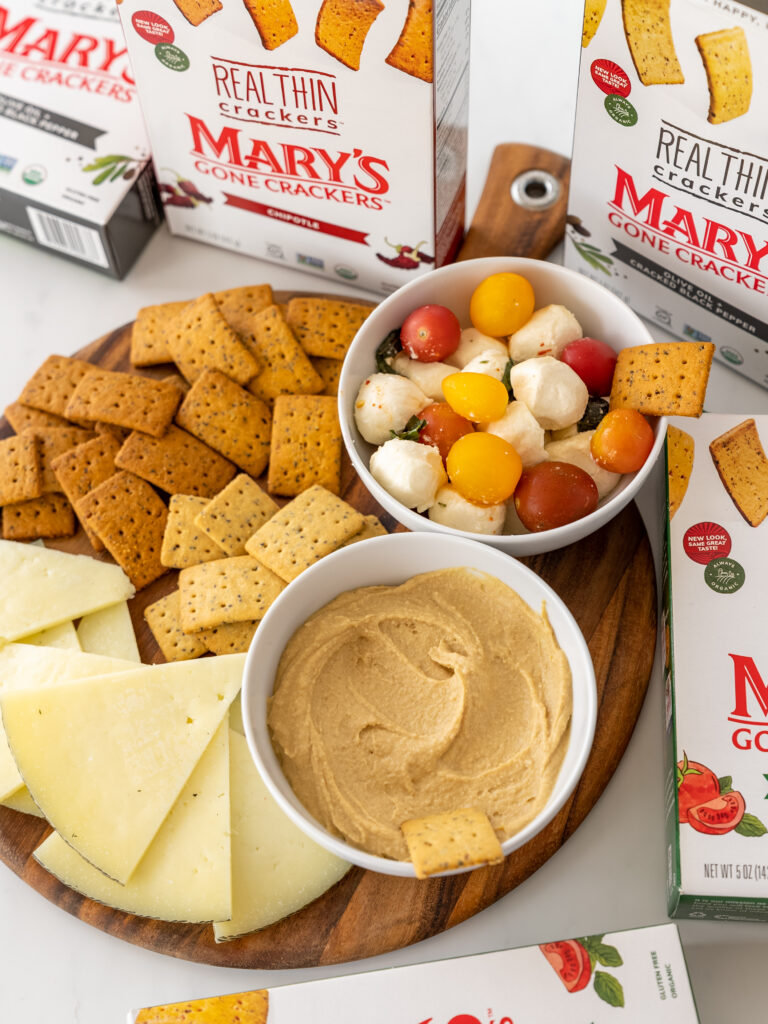 Their real ingredients shine through with their taste. I'm pretty sure we've tried every flavor and we both have our favorites. Mine are definitely: Chipotle, Tomato and Basil, and Olive Oil and Cracked Black Pepper. I'll usually rotate throughout the week with flavors and sometimes I'll throw them in a bowl and get a nice little party mix going.
Mary's Original crackers are crafted with four key, whole ingredients – brown rice, quinoa, flax
and sesame seeds – the perfect pairing of toasty flavor and crunchy goodness.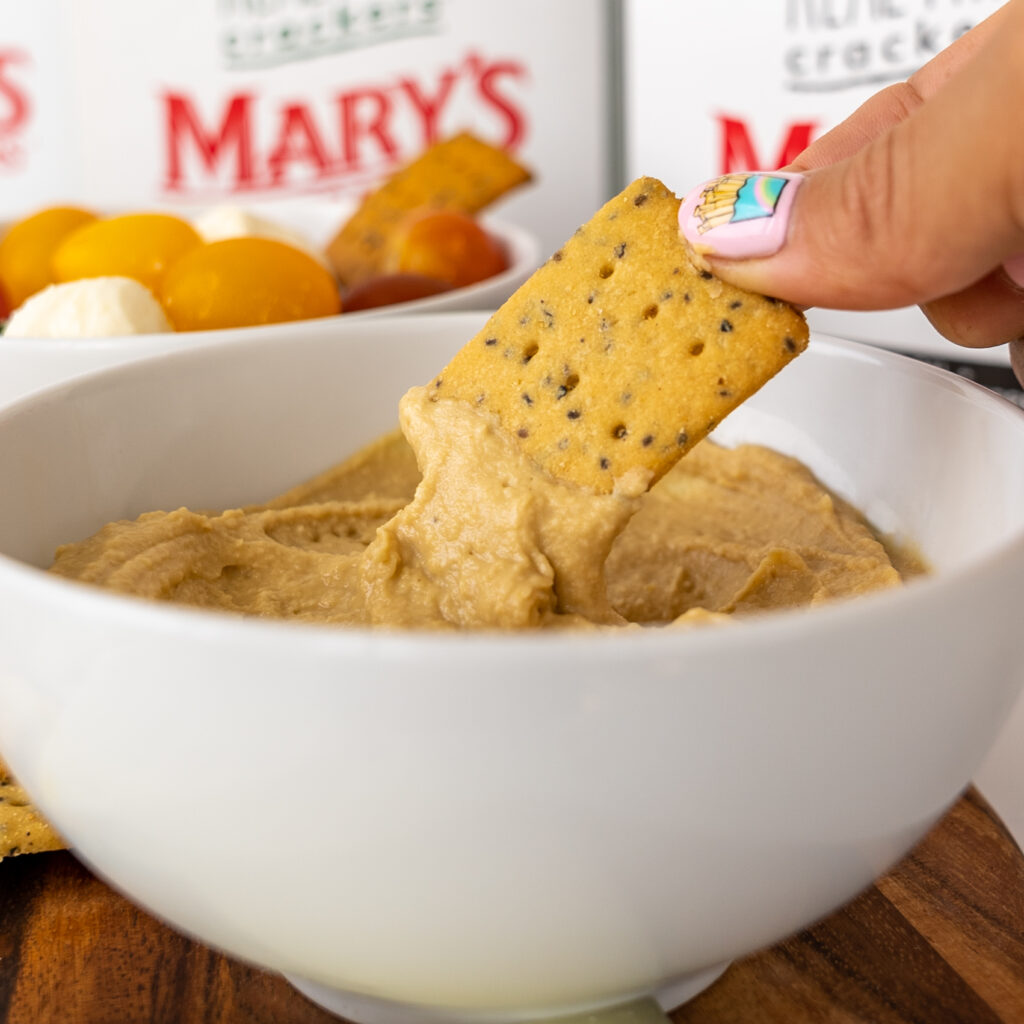 There's a lot of advertised healthy snacks out there that really lack in flavor so that's why when I found Mary's Gone Crackers I knew right away I'd be adding them to my routine.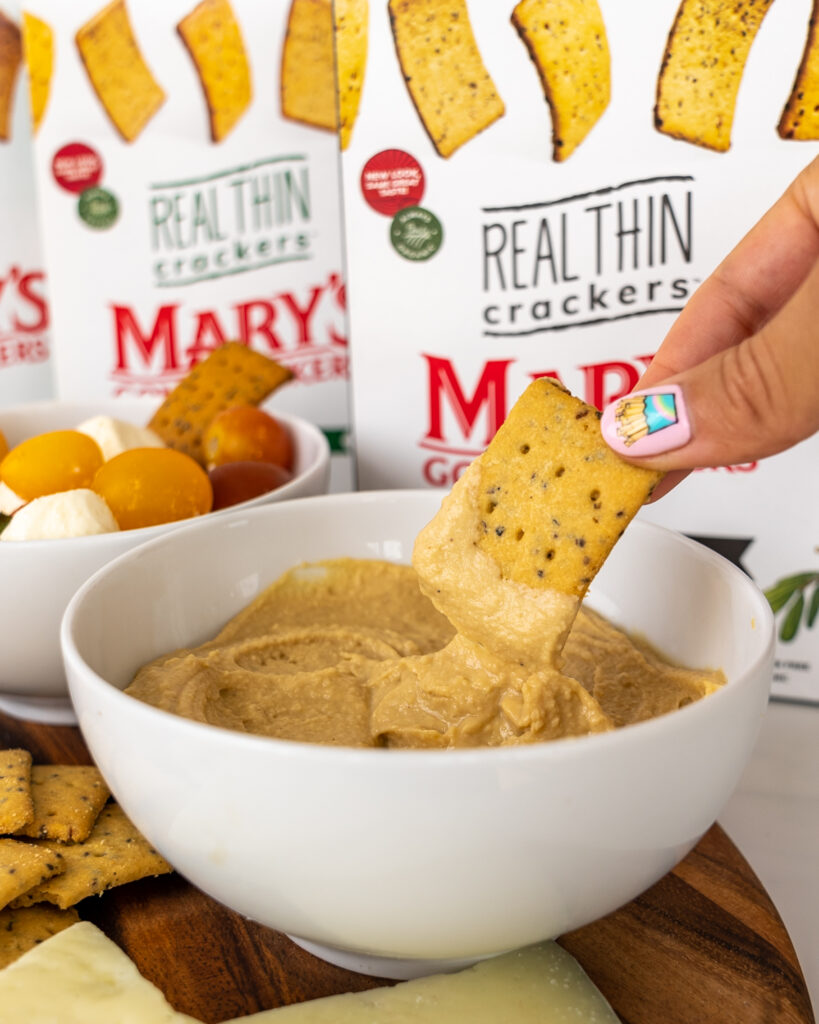 I usually eat them on their own but also pair them to make the perfect charcuterie board on certain days when I feel like putting a little more effort into post-dinner snacks 🙂
I like to compliment the Tomato and Basil with fresh mozzarella and tomatoes. The Olive Oil and Cracked Black Pepper goes perfectly with Hummus. Lastly, I love a strong manchego with Chipotle.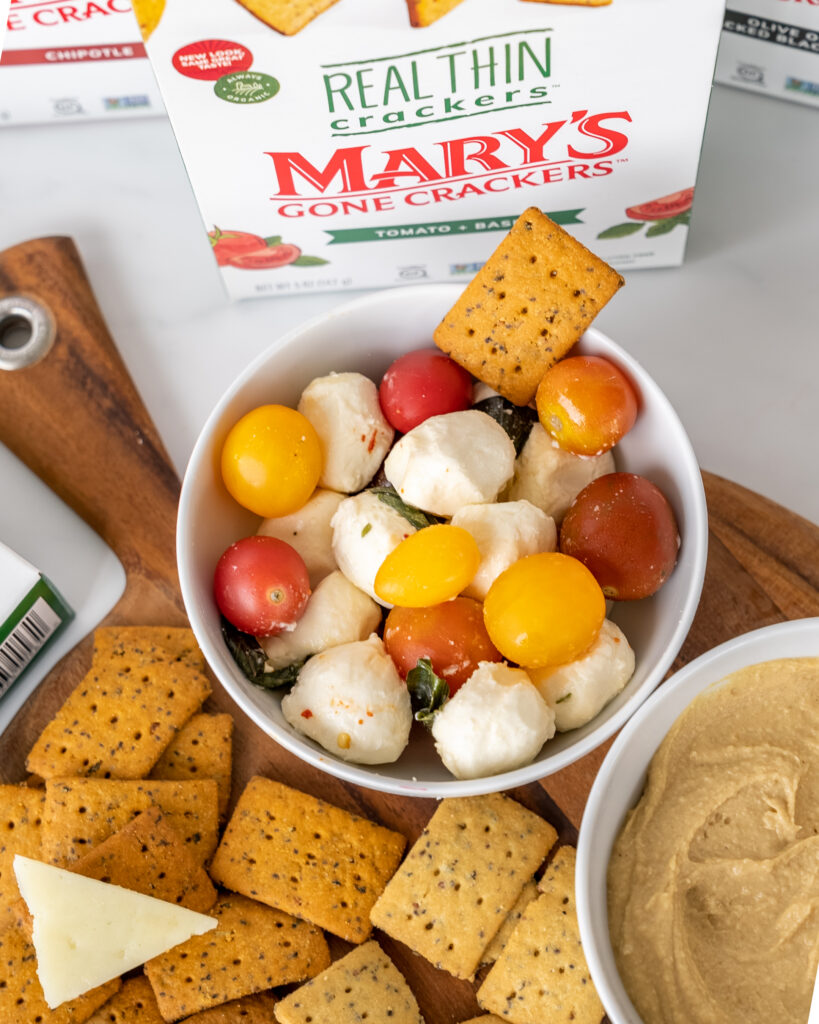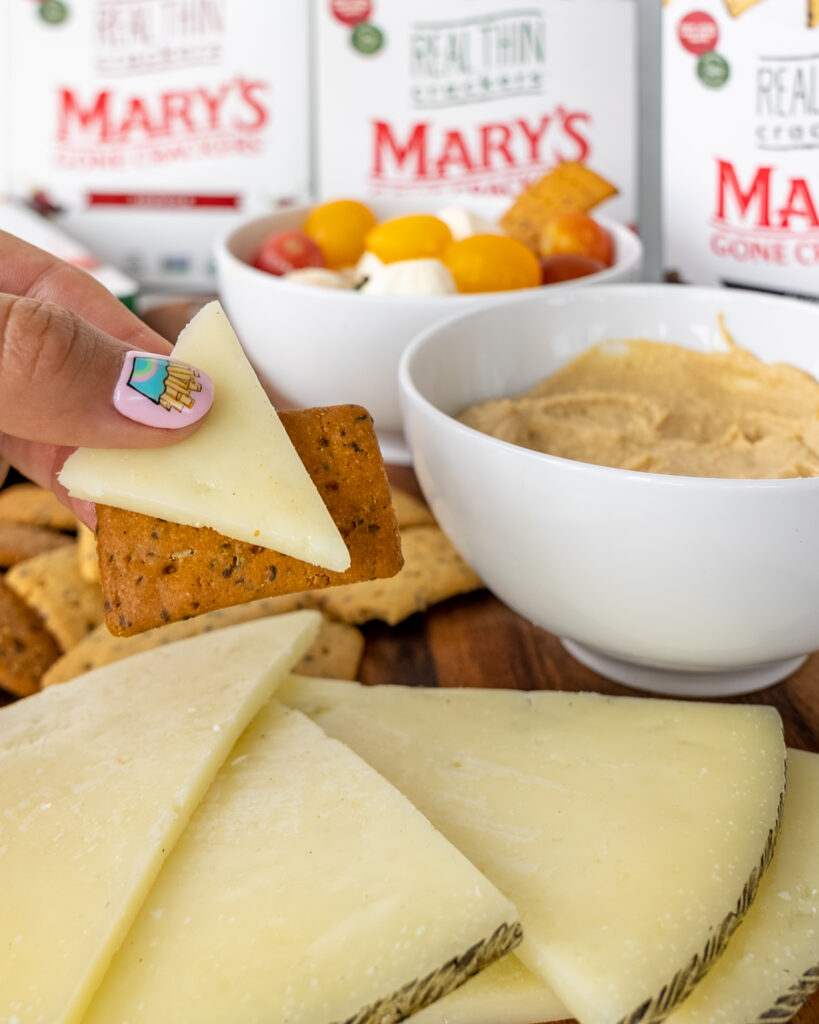 All of Mary's snacks are certified organic, gluten free, allergen friendly, and vegan to fuel active,
health conscious, and epicurean lifestyles with delicious and nutritious snacks so that's why they are also my go-to party snack when I'm having a few friends over or family comes to visit us. I also make sure to check that my parents have plenty on stock if we are doing a family get together or holiday at their place 🙂
Whether you are hosting a dinner, or just snacking at home on your own, you will love Mary's Gone Crackers! Give them a try and let me know what you think. Always love the feedback from all of you! 🙂